ABOUT US
BAGETA is a private family-owned company. It is a manufacturing company that has focused its attention and capacity and is specialising in the market of wooden pallet collars, wooden boxes and wooden pallets. Flexibility in terms of clients and sense of community among the colleagues allow our business to grow and to respond to the increasing demand. Focused and fast service ensures cooperation value provided to the customers worldwide.
UAB BAGETA is established in Meškuičiai, a small town in the municipality of Šiauliai district, in the northern part of Lithuania, about 40 km from the Latvian border.
"Back when Lithuania has just restored its independence, in a small town of Meškuičiai, located in Šiauliai district, working as an operator of processing of wood, I had a dream that the sawmill, where I worked at, would turn into a beautiful and sustainable family business. In 1992, when the owners of the small sawmill no longer believed in the success of their business, I understood that it is an opportunity that I cannot miss. I invested my savings in order to buy barely functioning sawmill in order to revive it. Motivated by these objectives, I presented my vision to my closest family members and like-minded partners, and that same year we all acquired its full ownership. We have established a company that we named "Bageta". It employed my brothers, sisters, their husbands (now joined by mine and their children). In the beginning, even being the owners of the company, led by huge enthusiasm and energy, we performed all production operations. We ourselves worked with wood processing equipment, repaired it, searched for clients, who needed wood products produced by us. These were the years of challenges and possibilities, during which we acquired a lot of experience in different fields. In several decades, the company has grown tens of times, some shareholders have retreated to well-deserved rest, but they were replaced by their children. The company has become a family business and my second home. I am happy with the company's success, its professional team and the family values it still upholds", says Arūnas Karalius, the principal shareholder of the company.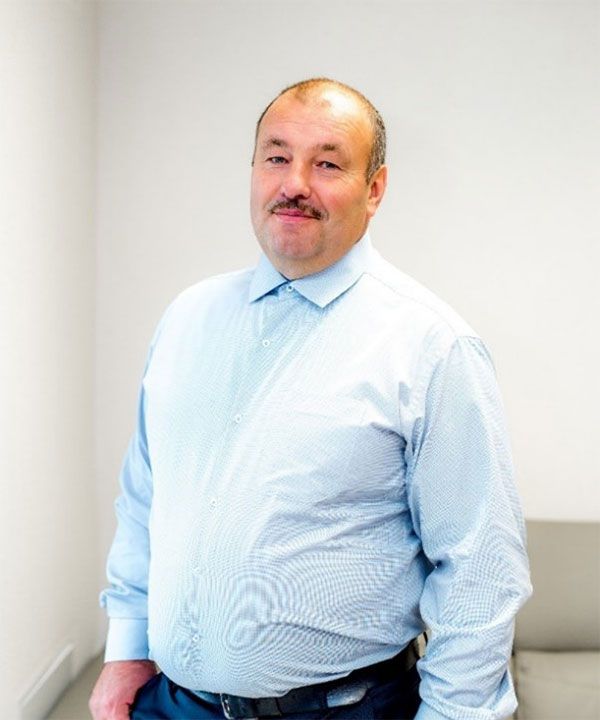 The company's activity began with the cutting and production of timber blanks and construction timber. Having acquired more experience and having understood that it shall not be the limit, the company started to improve its production lines and now aim at creating more added value for the users of wood production. With time, while observing markets, analyzing products, the company has discovered its main niche: it began producing wooden pallets, and in several years, it started producing hinged wooden boxes: pallet collars.
Since the beginning of the company's activities, we were oriented towards the quality of our production and tried to achieve waste-free production: wood waste was used for the company's heating, and as the production capacity increased, in 2011, we started producing bio fuel (wood pellets).
Currently, UAB "Bageta" is one of the market leaders in the production of pallet collars and wooden packaging materials in Lithuania and in the entire Baltic region.
Our professional team and long-term working experience gives us the possibility to offer our clients high quality products and services at competitive prices. More than 90 % of our products are exported to the European Union, North America, Asian and Scandinavian countries. Every year, we expand our capacity, so the amount of production that departs to other foreign countries is constantly increasing. All exported wood is produced in accordance with the international "ISPM15" standard and marked with the International Plant Protection Convention "IPPC" stamp. The produced wooden pellets are certified by ENplus® certification system leader in Europe and the entire world.
Our company also supports and contributes to the initiative promoting responsible forest management by applying the FSC (Forest Stewardship Council) ecological label. UAB "Bageta" products smell of Lithuanian wood.
Located in more than 15,000 square meters of production, storage and administrative premises, we start wood processing with cutting logs and end with final wood products. This is exactly what ensures competitive prices of our products. We stand out from other companies operating in the market by our flexibility: we can offer customers from extremely small to large batches of different production (for example, collars of various sizes and with different logos). The production capacity of the company reaches up to 1.8 million of pallet collars every year, so we have no doubt that we can execute every order, regardless of its size.
Each production process of the company, from start to the final product, is carefully inspected by the quality control, which guarantees that all of our products meet the highest quality requirements.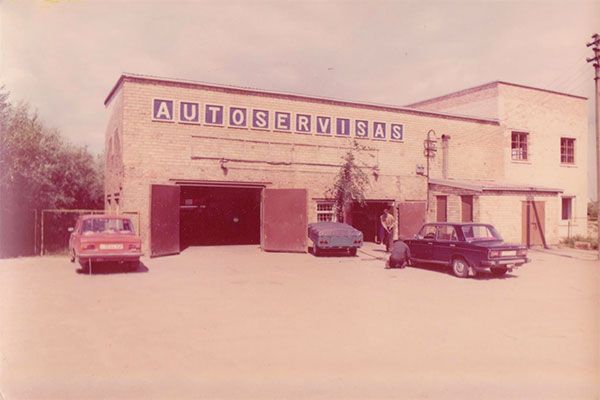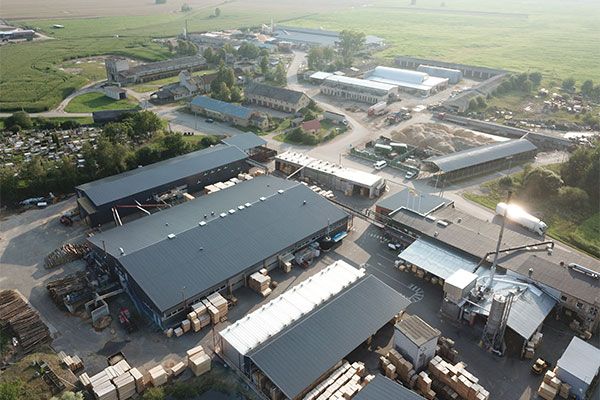 The name of UAB "BAGETA" was born from one young family's belief in common business. Therefore, having connecting the syllables of our family members' names, we have created a unique and memorable word that has brought success, growth and paved further respect of traditions. Maybe, the youngest family members are no longer able to find the letters of their names in BAGETA, but they have grown with it.